Cultivar epithet: 'Arawak'
Species/hybrid: Heliconia bihai
Description: Erect inflorescence, 5 to 11 distichous bracts, red over most of bract with narrow area of yellow or pale on upper cheek and lip and often with green on distal lip and tip, basal bract with green along all or distal part of keel, rachis dark red to orange on upper bracts, sepals white with green tip, ovary and pedicel white. Vegetation musoid. Height 5 to 20 feet.
Nominant: F. Berry and J. Criswick (1987)
Publication: Berry, F. and W.J. Kress. 1991. Heliconia: An identification guide. Smithsonian Institution Press, Washington.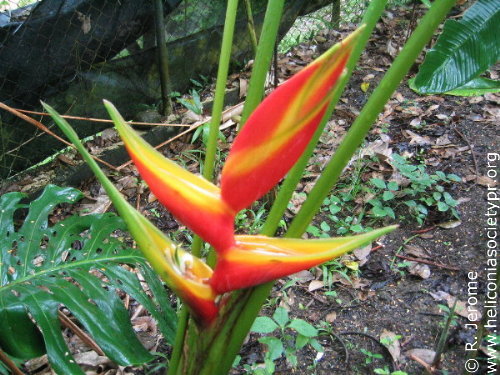 Heliconia bihai 'Arawak'