Cultivar epithet: 'Parakeet'
Species/hybrid: Heliconia psittacorum
Description: : Erect inflorescence; 4 to 5 distichous bracts, dark red to pink distally with pale green or cream-yellow proximally; rachis pale green or cream; sepals yellow to orange with distal dark green band and white or yellow tip; ovary green; pedicel light green distally and cream proximally. Vegetation musoid. Height 0.9 to 1.8 m (3 to 6 feet).
Publication: Kepler, A.K. 1989. Exotic tropicals of Hawaii. Mutual Publishing, Honolulu.
Berry, F. and W.J. Kress. 1991. Heliconia: An identification guide. Smithsonian Institution Press, Washington.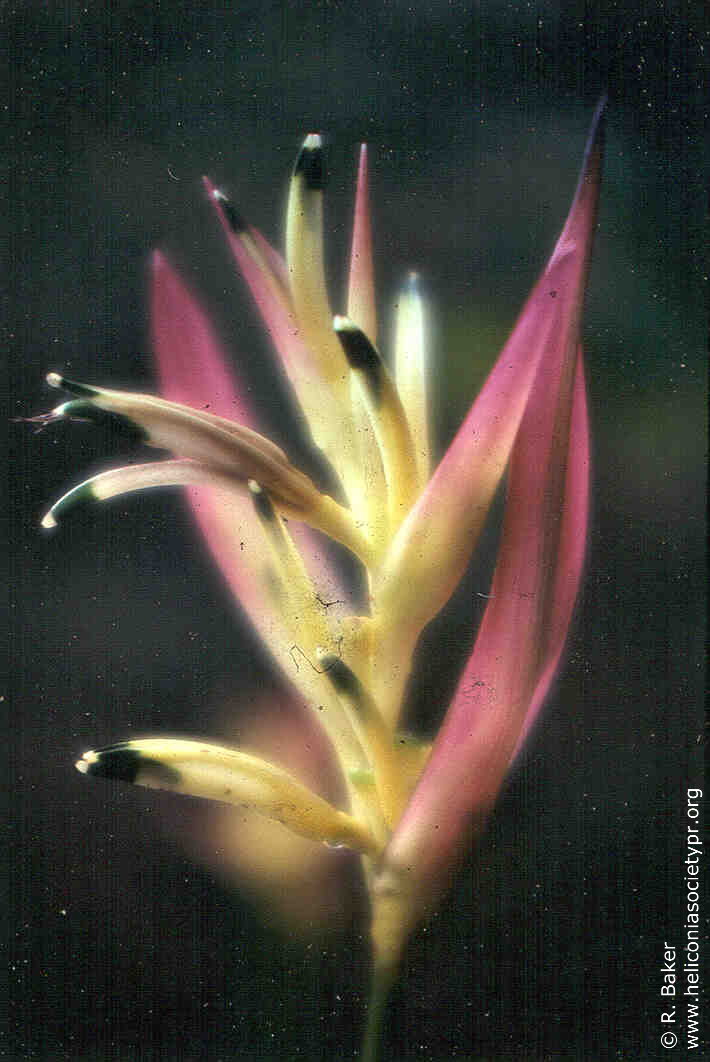 Heliconia psittacorum 'Parakeet'