Cultivar epithet: 'Petra'
Species/hybrid: Heliconia psittacorum
Description: Erect inflorescence, 3 to 5 distichous bracts, red with orange rachis, sepals orange with distal black or green band and orange tip, ovary and pedicel orange. Similar to 'Andromeda', but larger. Vegetation musoid. Height 3 to 9 feet.
Nominant: B. Ramsaroop? (1999)
Publication: Stokes Tropicals. 1999. Catalog. New Iberia, Louisiana.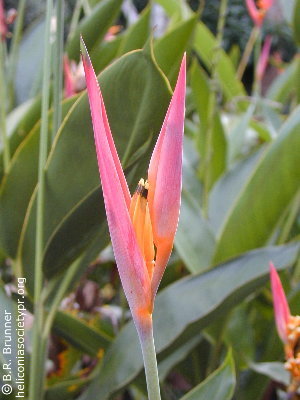 Heliconia psittacorum 'Petra'