Cultivar epithet: 'Splash'
Species/hybrid: Heliconia champneiana
Description: Erect inflorescence, 4 to 11 distichous bracts, yellow or gold with spots and blotches of scarlet, tips of upper bracts green, rachis yellowish with spots of scarlet, sepals green distally and white below, ovary pale yellow and pedicel white. Vegetation musoid. Height 6 to 13 feet.
Publication: Kepler, A.K. 1989. Exotic tropicals of Hawaii. Mutual Publishing, Honolulu.
Berry, F. and W.J. Kress. 1991. Heliconia: An identification guide. Smithsonian Institution Press, Washington.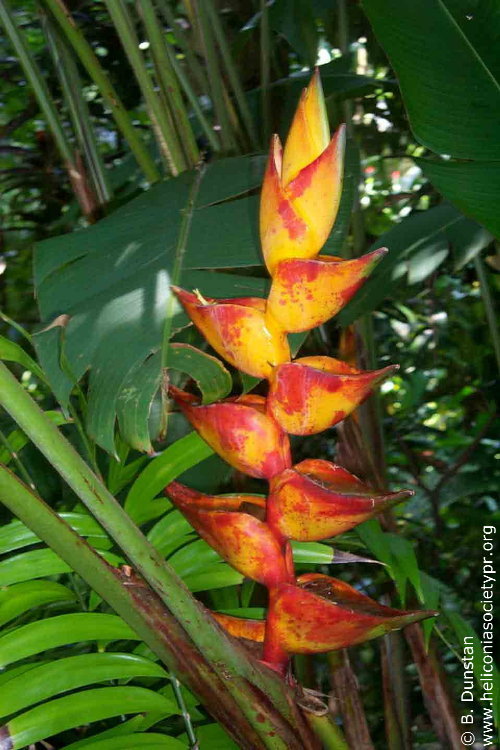 Heliconia champneiana 'Splash'